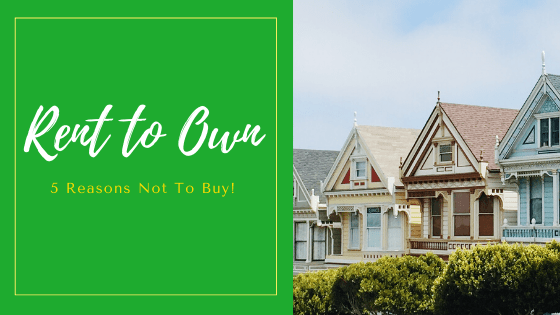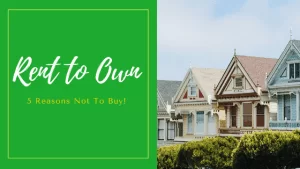 Many people are searching for Rent to own homes in Trinidad and Tobago because they believe this arrangement will save money by only paying Rent, and the house would be yours at the end of the stipulated time. While this may be true to a certain extent, there are some significant factors that you need to be aware of before you make this type of arrangement:
Reason #1: Availability of Rent to own homes in Trinidad
How is the search going for a rent-to-own property in Trinidad so far? The reason why there are a lot of people searching for this type of purchase is that it is hard to find. Why is it so difficult? Well, the reason for this is that having a rent-to-own type of agreement does not benefit the seller of the house in any way. The seller would have to put out his/her money in advance, only to be repaid with interest after ten to twenty-five plus years. The buyer is the only one who would benefit from this arrangement and is probably the only benefit.  
Reason #2 You still do not Own a Home
When a rent-to-own contract is made, certain conditions are usually put in the contract that specifies what happens to a tenant who does not pay their rent on time. This means that the renter can only be the owner of the property when all payments have been made, and can also be evicted if payments are late!
Can you imagine paying close to one hundred thousand dollars and having to forego that money because you are late on the Rent due to some emergency?
Reason #3 You are not allowed to make changes
Legally, since the property is not yours, you are not allowed to make any modifications to the property. This means no additional bedrooms, closets, bathrooms. In some cases, you are not even allowed to repaint.  Be prepared to accept the property in the current state.
Reason #4 No Town and Country Approvals for Rent to own homes in Trinidad
Rent to own homes in Trinidad are usually built on Agricultural land, with no town and country approvals, so they cannot be financed through the bank. What this means for you is that you will not be able to sell until monthly payments have been made in full. Additionally, when you can sell your property, it can only be sold for cash, which would more than always be a lower value than what you paid for it in the first place.
Reason #5 It still may not be affordable
Did you know that you still need to deposit for a rent to own home? Yes- and that may be as much as 5 to 50% of the cost of the property. Furthermore, because of the value of the house, monthly payments can work up to $4000 to $5000 per month.     
Conclusion
We recommend that you get yourself pre-qualified first before if you decide if buying or renting is the best option for you, on your way to homeownership.