Prickly Bay Waterside Apartments: Connect and reconnect with Grenada's Enchanting Beauty
Your Luxurious Future Awaits You at Prickly Bay Waterside, Lance Aux Epines, Grenada
Have you ever dreamt of being on the sun-kissed shores of Grenada? Prickly Bay Waterside Apartments in Lance Aux Epines offers a unique opportunity to connect with the island's mesmerizing beauty while indulging in unparalleled luxury. It's a chance to immerse yourself in the culture, the cuisine, and the community. Experience the vibrant festivals, the lively music, and the warm hospitality that only Grenada can offer.
Grenada: The Isle of Spice,
Grenada, often referred to as the "Isle of Spice," is a paradise adorned with cascading waterfalls, lush rainforests, and pristine beaches. Its rich history, vibrant culture, and warm, welcoming locals make it a Caribbean gem.
A Call to Grenadians Abroad
For Grenadians living outside the island, Prickly Bay Waterside Apartments offer you the opportunity to reconnect with your roots. When you purchase one of Prickly Bay Waterside Apartments, you're not just buying a home; you're re-immersing yourself in Grenada's captivating charm; whether
you're in the United States, the United Kingdom, or elsewhere, this development provides a piece of home that you can call your own.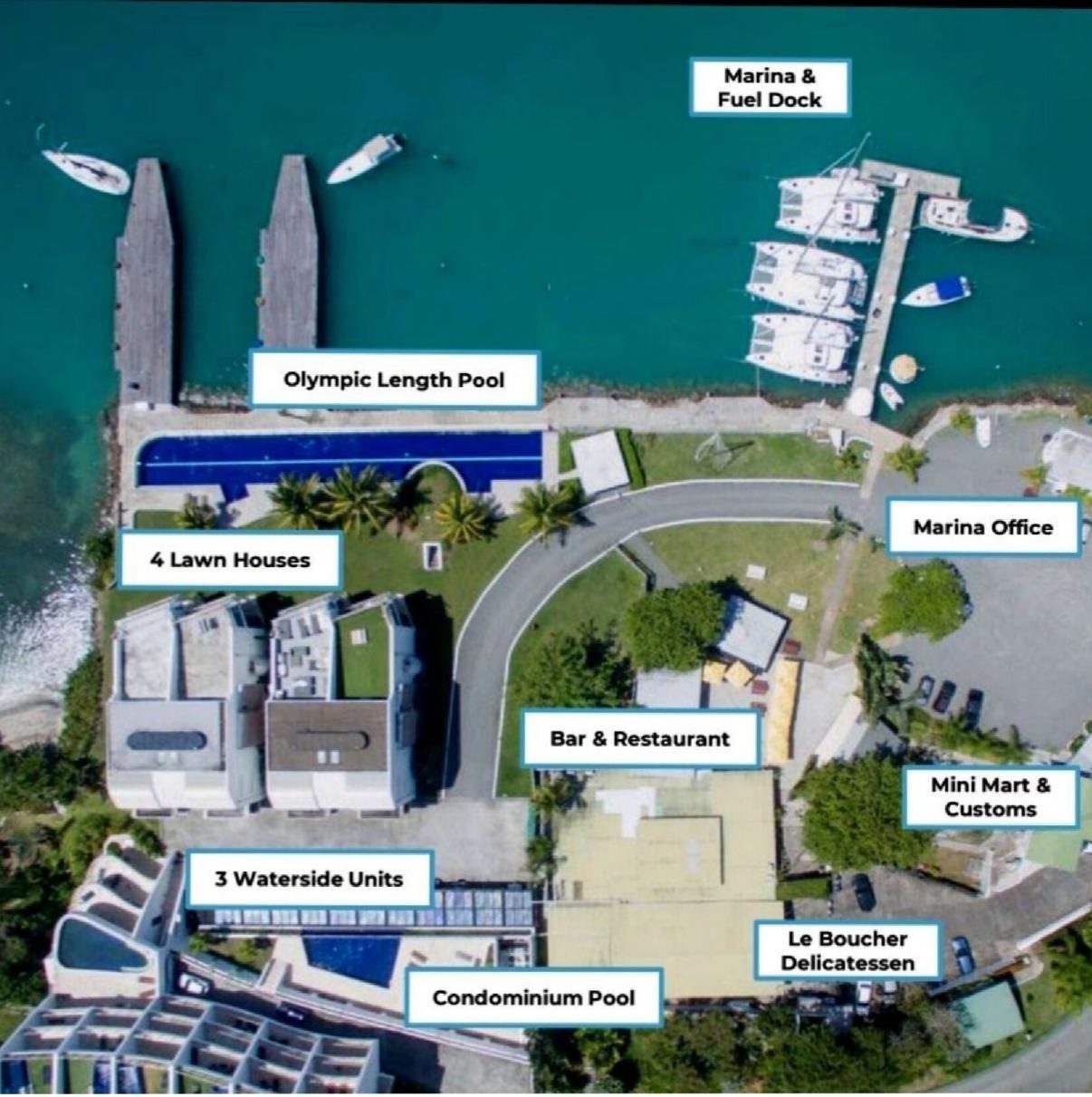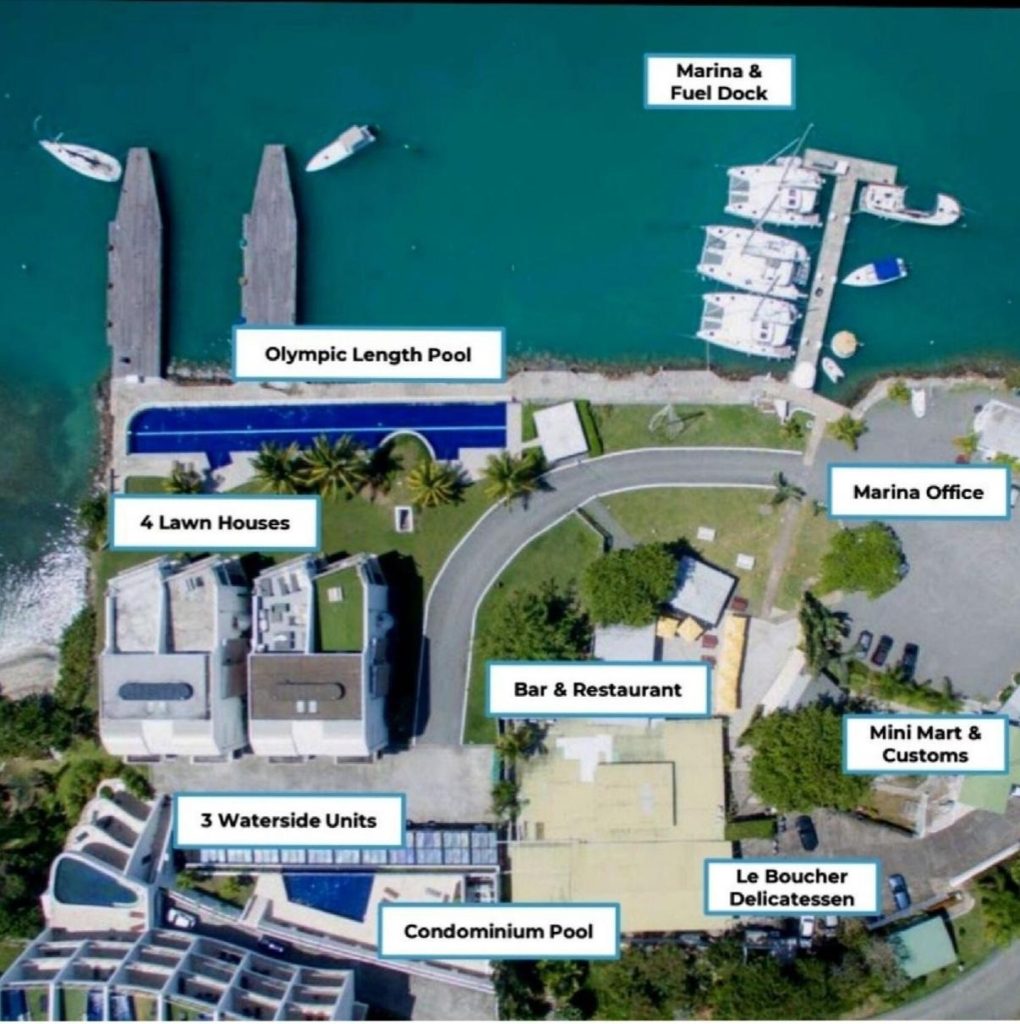 A Wise Investment
Investing in Prickly Bay Waterside Apartments, Lance Aux Epines, is not just about owning a piece of paradise; it's a smart financial decision. Grenada's real estate market has shown consistent growth, and with the country's increasing popularity as a tourist destination (Spicemas 2023 just concluded boasts of having 20,000 visitors: Returning Nationals and Tourists), property values are expected to rise. By purchasing a unit at Prickly Bay Waterside Apartments, you're securing an asset that promises both personal enjoyment and potential financial returns; you have the option of listing the property back with the development's internal Rental Pool Program while you are not in occupation. This program is exclusive to Prickly Bay Waterside when you purchase as their management of it helps to maintain their usual high standards.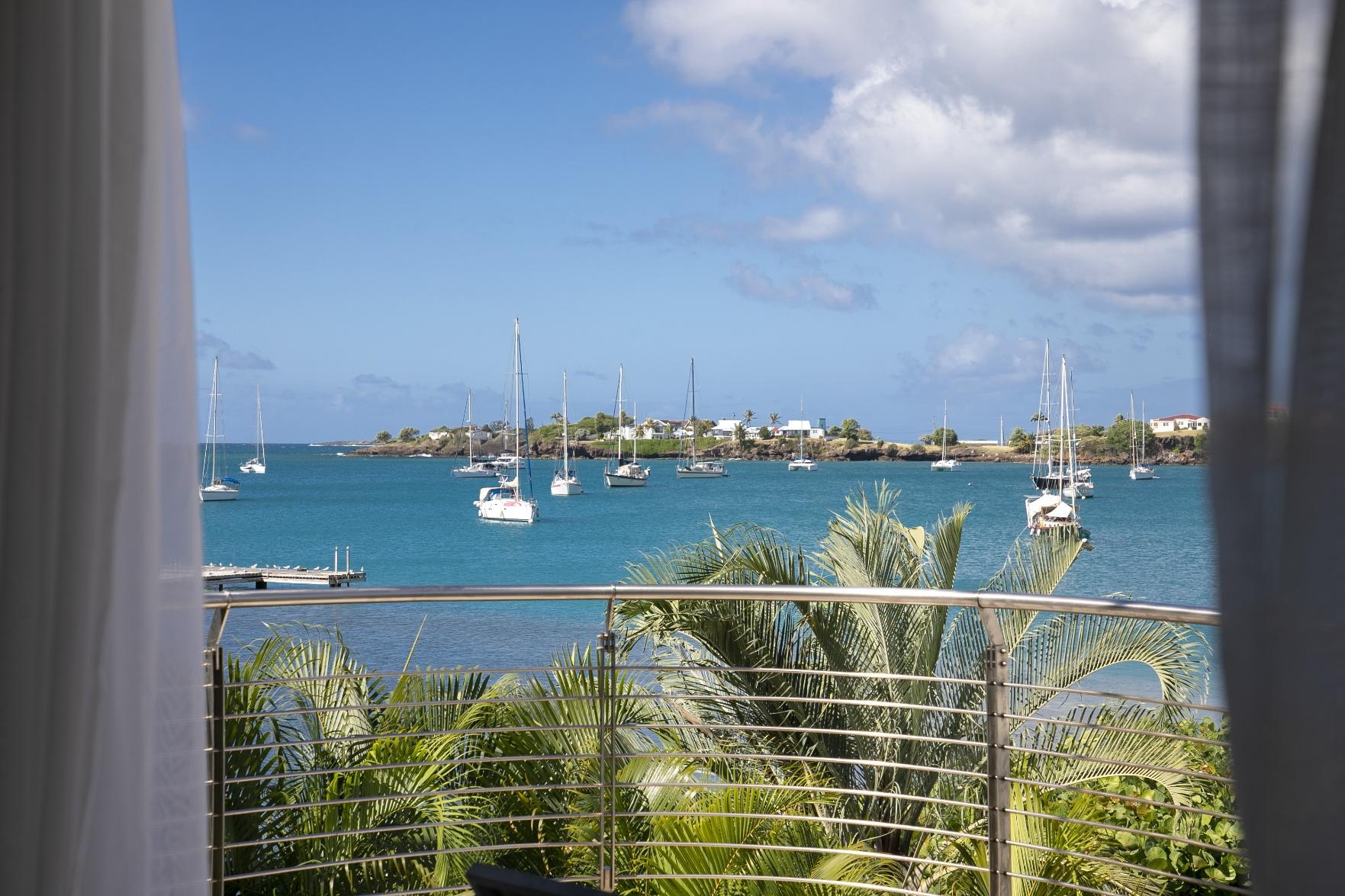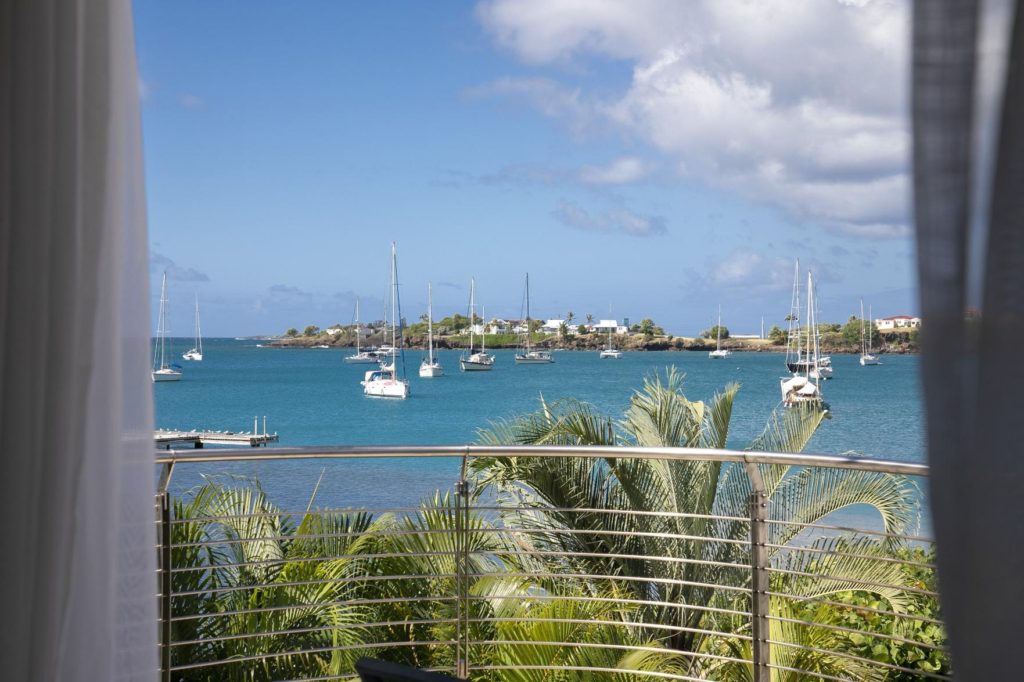 Stunning Views in a Prime Location
Situated in the heart of Prickly Bay's expansive waters, Prickly Bay Waterside Apartments provide a front-row seat to the island's breathtaking seascapes. The airy spacious rooms, floor to ceiling foldaway glass windows (not only offer panoramic views of the Caribbean Sea but also meet the highest standards of hurricane protection), combine with cool limestone floors, elegant kitchens and luxurious bathrooms.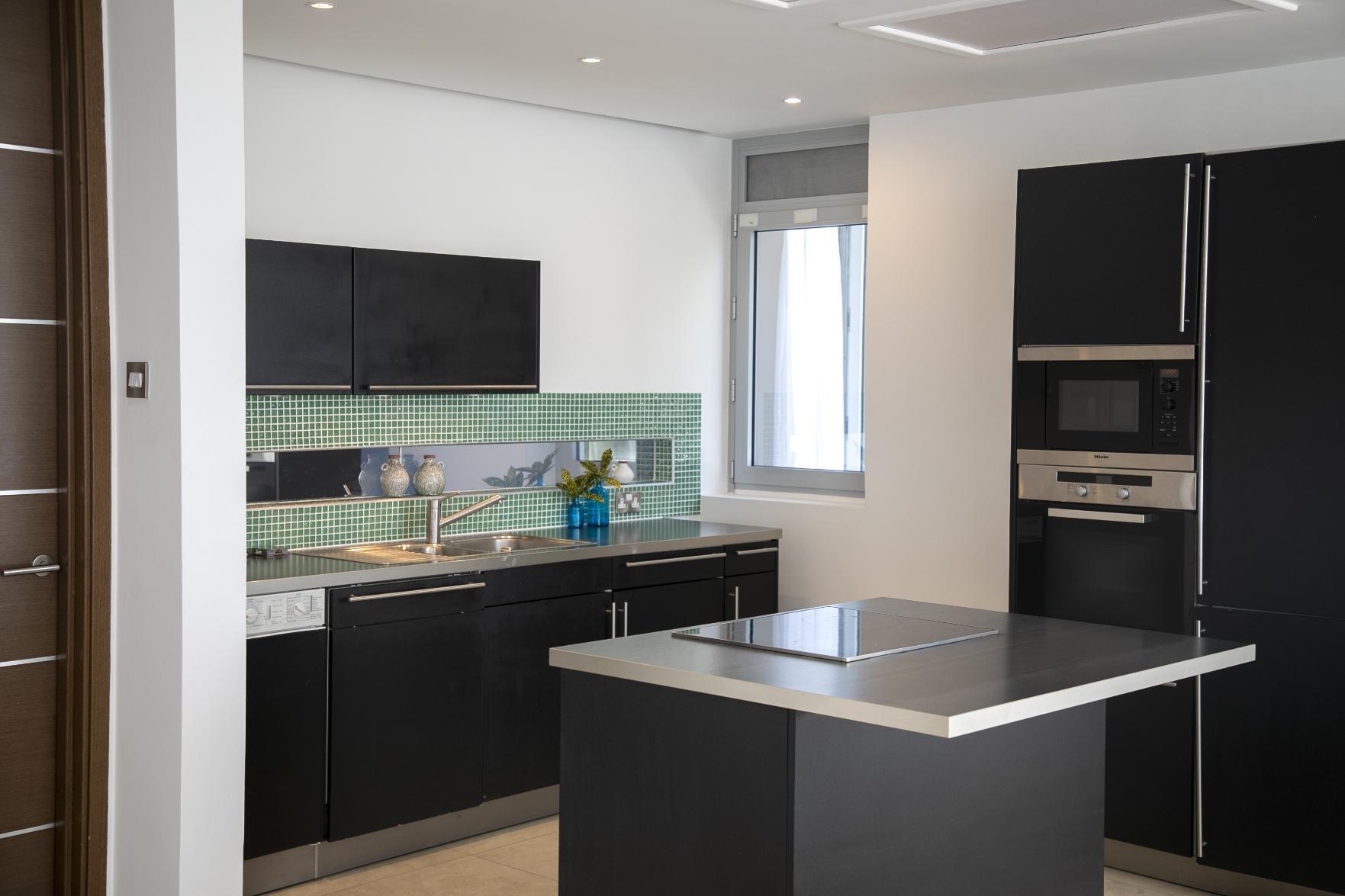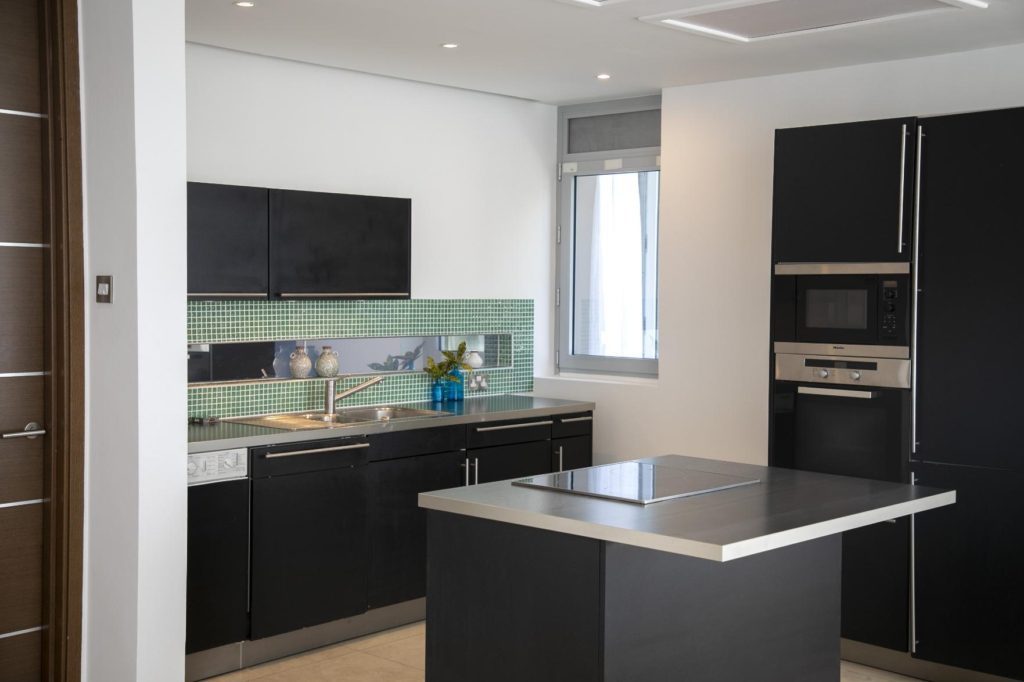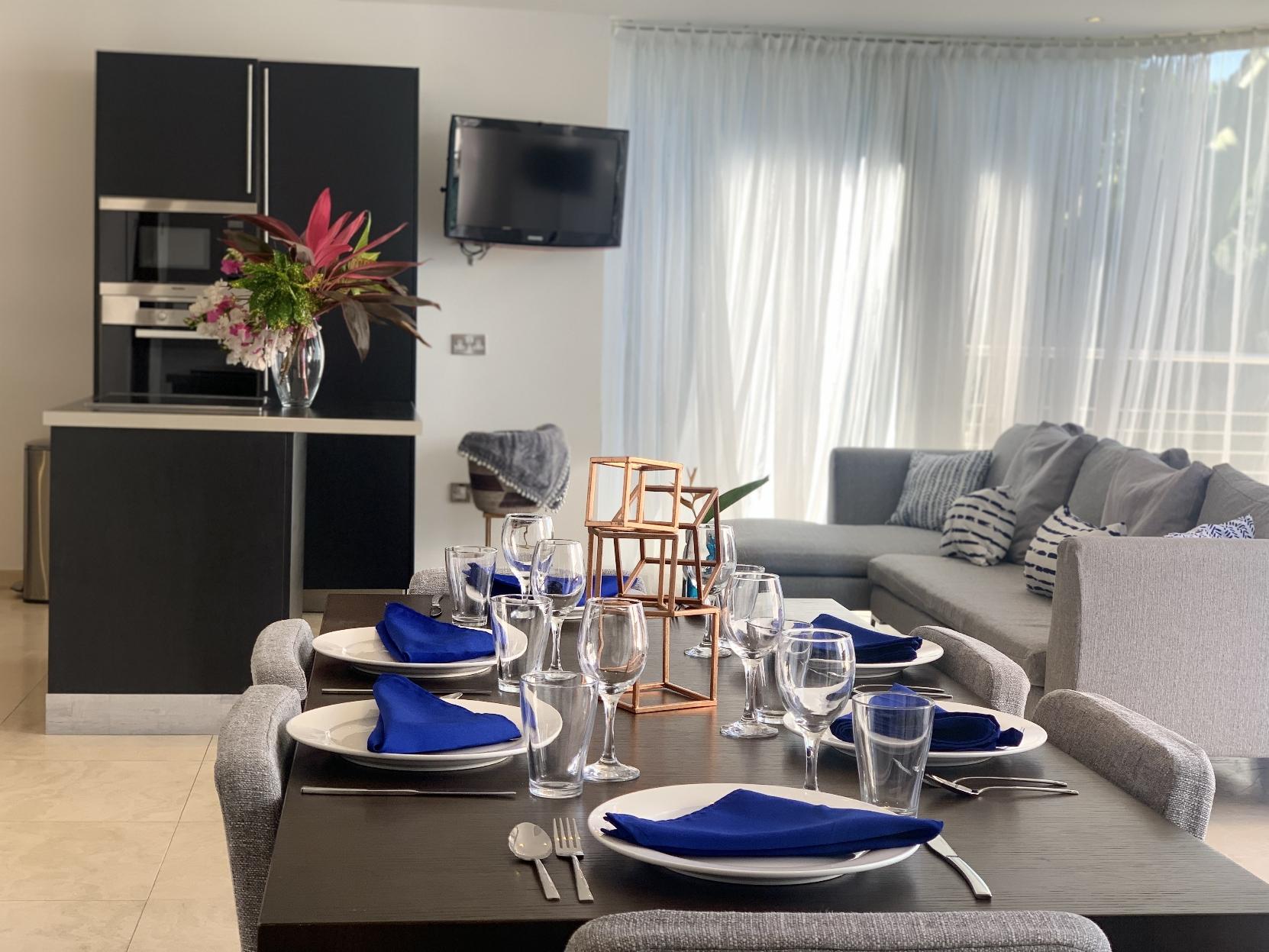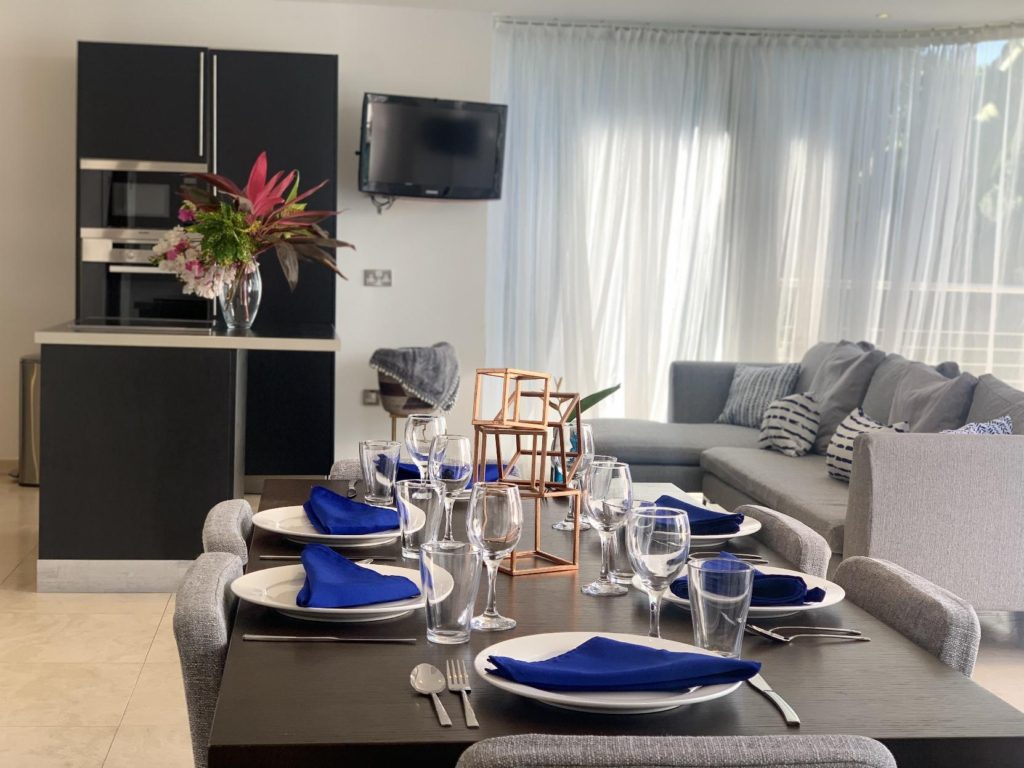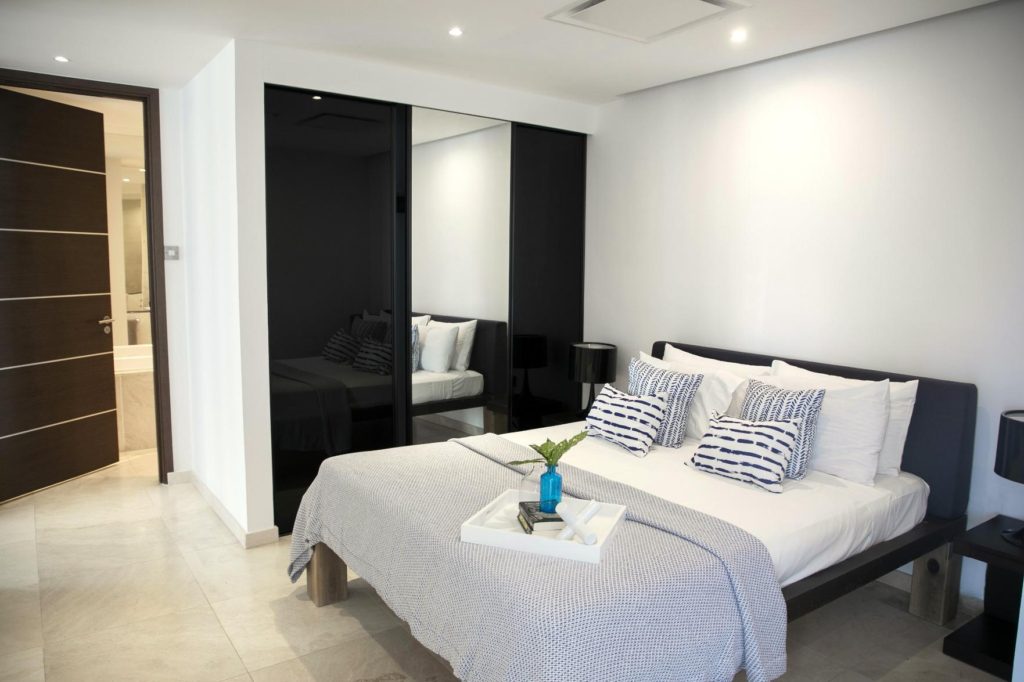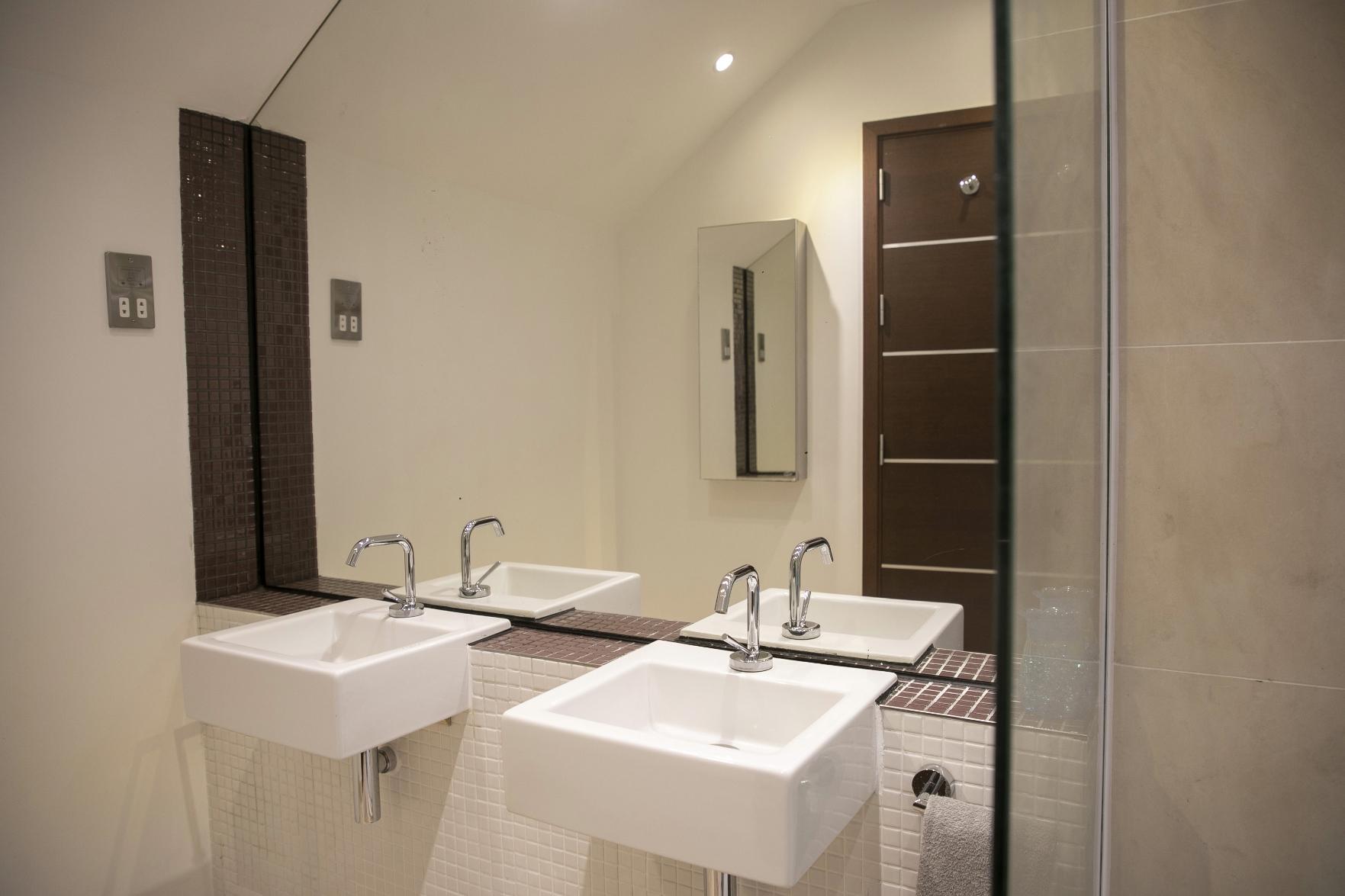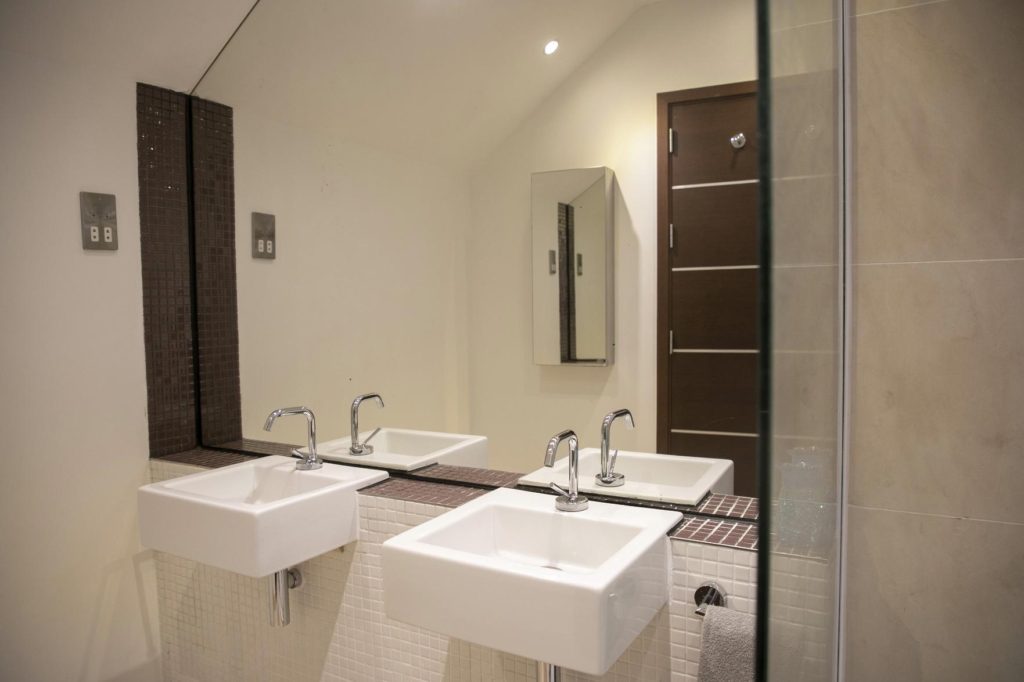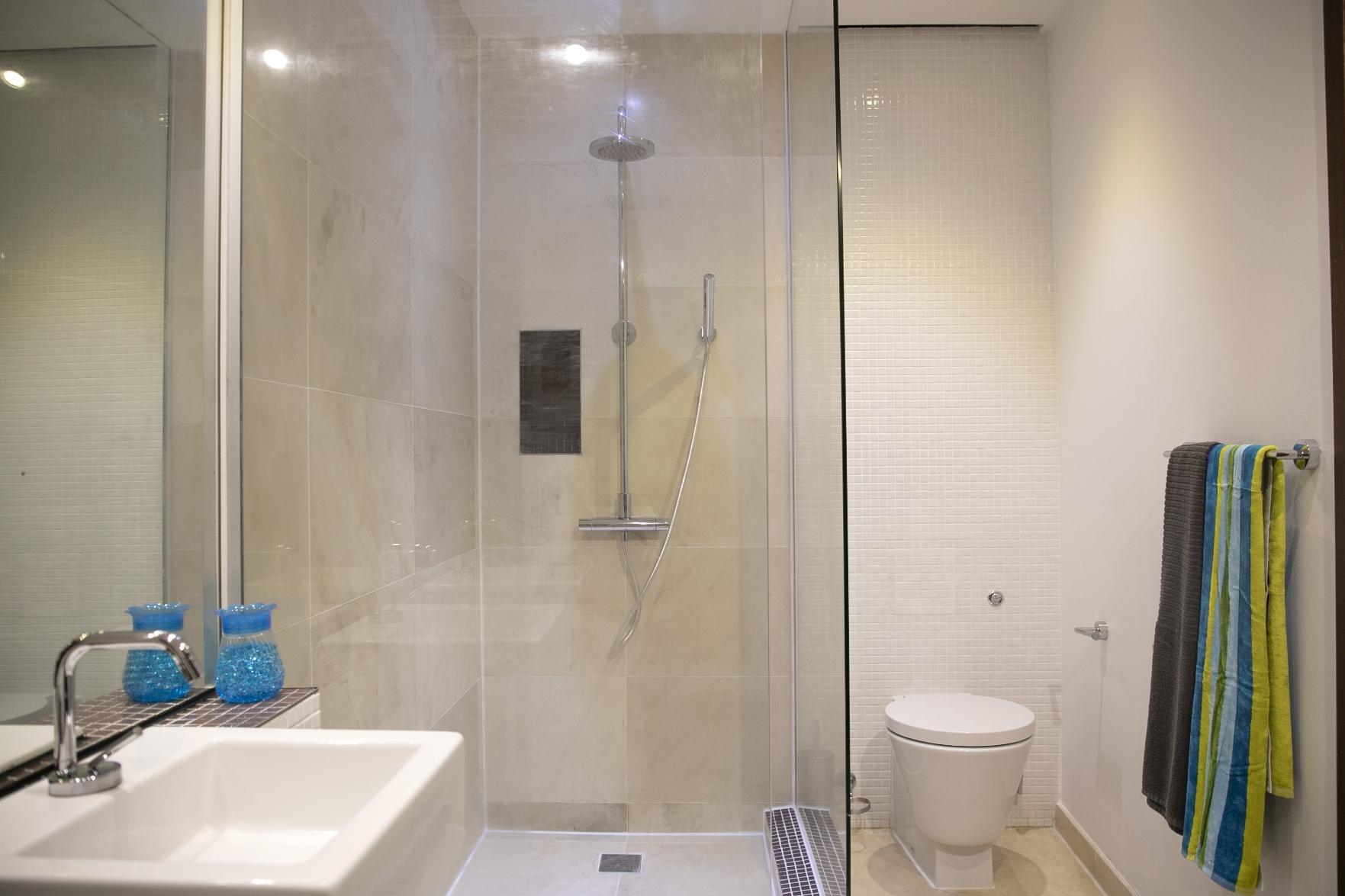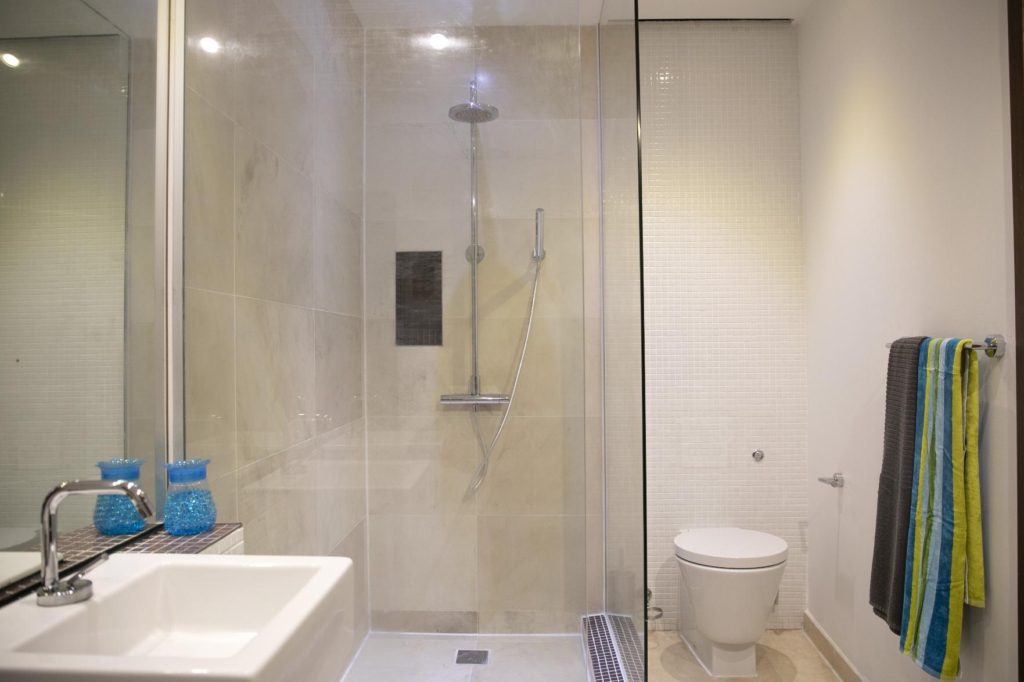 Please visit the real estate listing here and view all the pictures to assist in your decision-making. https://trinidadrealestate.co.tt/property/waterside-apartment-prickly-bay-grenada/
State-of-the-Art Amenities
Every detail at Prickly Bay Waterside Apartments speaks of luxury; from the super fast Wi-Fi coverage, carbon-fibre spiral staircases, translucent mezzanine floors, advanced bio-metric security systems, an Olympic-Length Community Pool and Condo Community Pool: modernity meets comfort.
Unmatched Services Amidst Nature's Best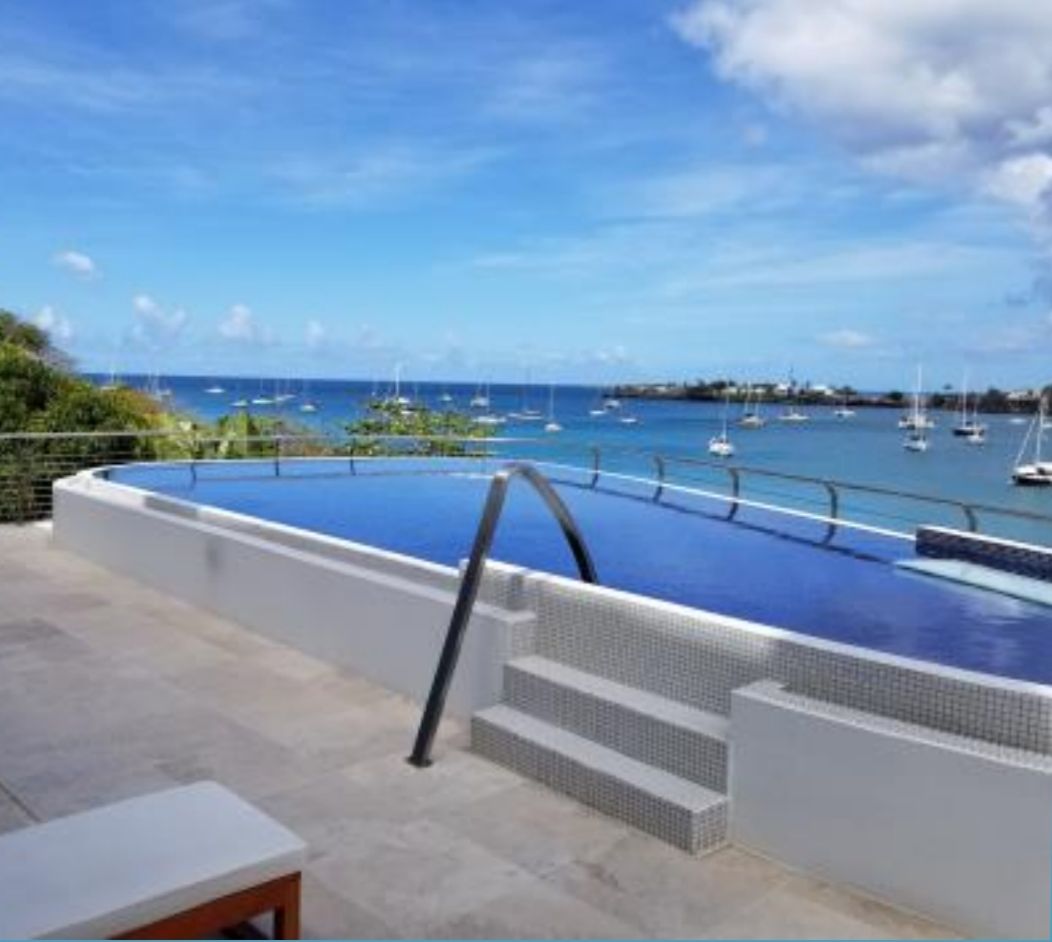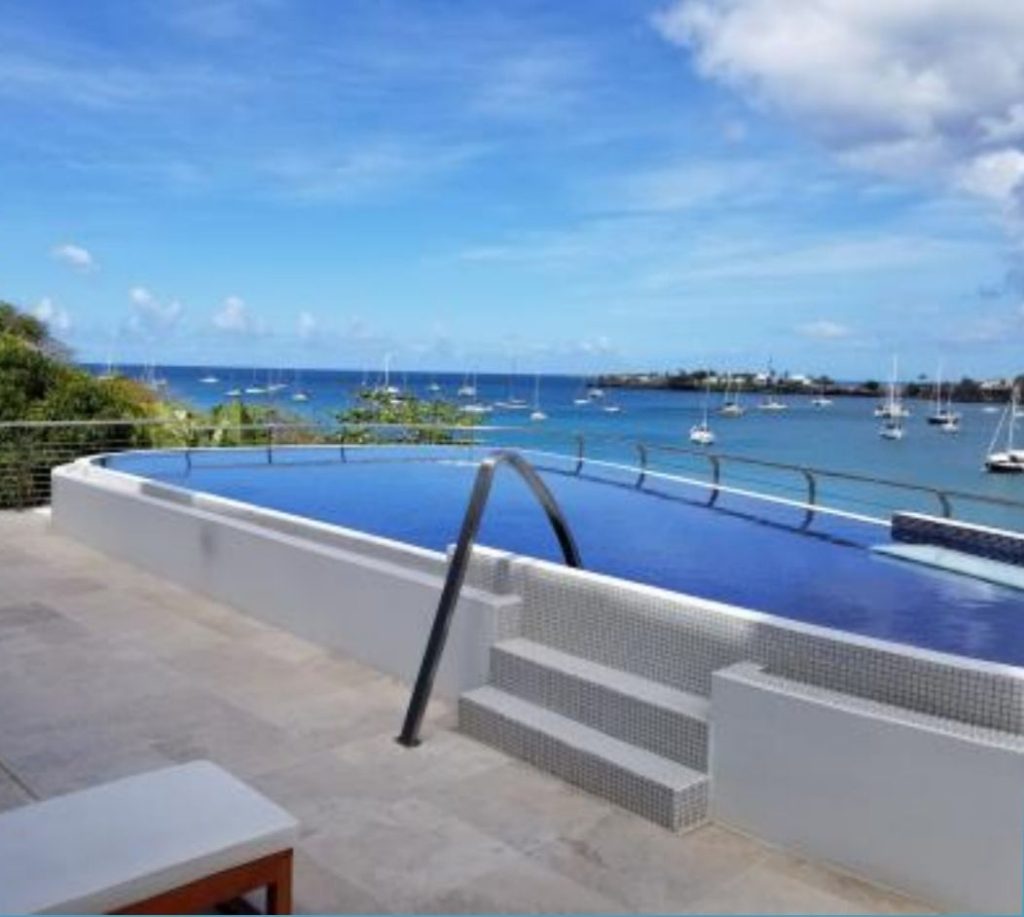 Beyond the cutting-edge amenities, Prickly Bay Waterside Apartments include services like 24-hour security, on-site Mini-mart, Delicatessen, Laundry, Marina & Moorings, Customs Point of Entry, Taxi Rank, and the famous Tiki Bar & Resaturant which opens 7 days a week with nightly events, cultural and live. The proximity to Grenada's natural wonders, like its coral reefs and hiking trails, ensures adventure is just a step away.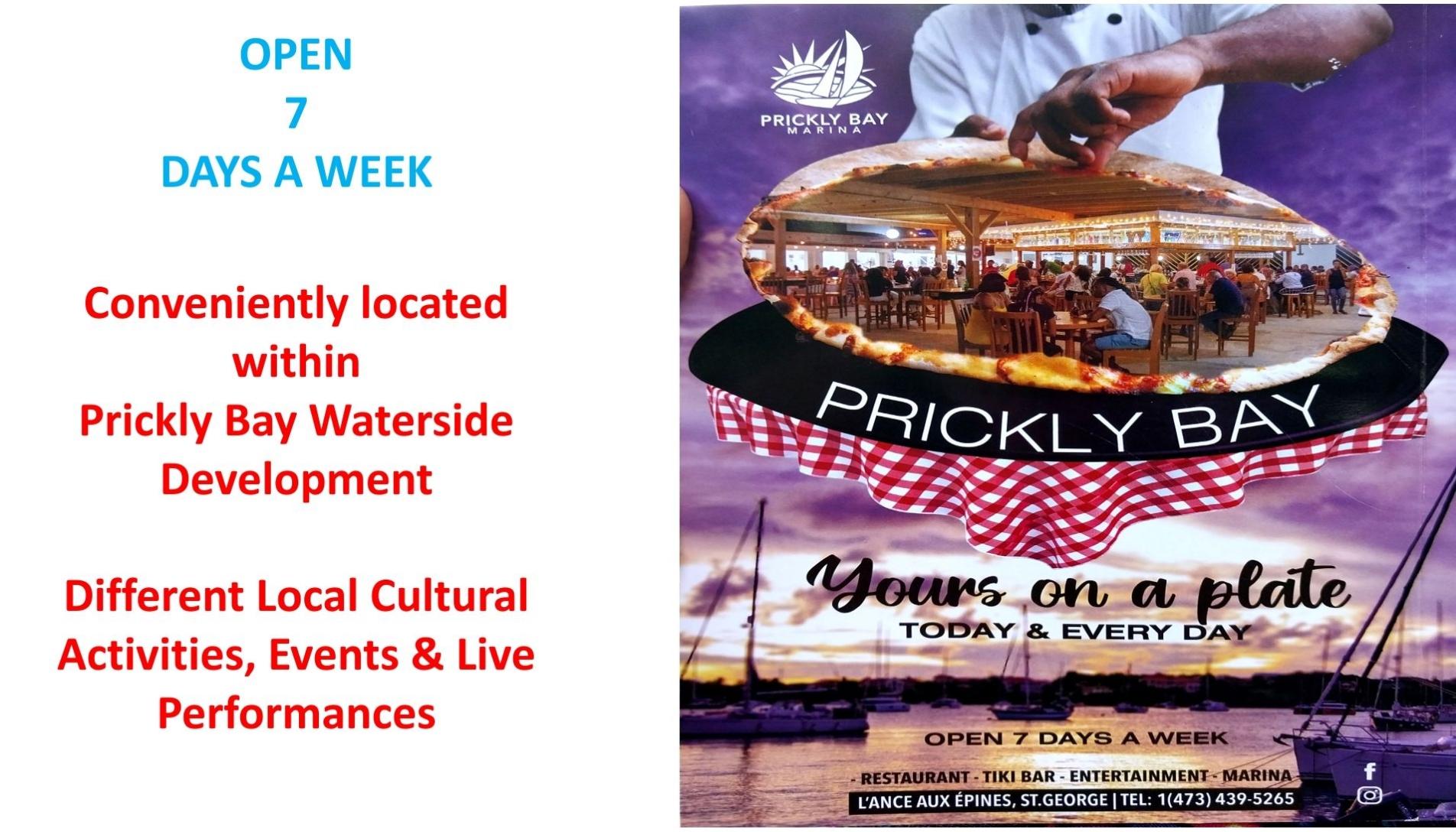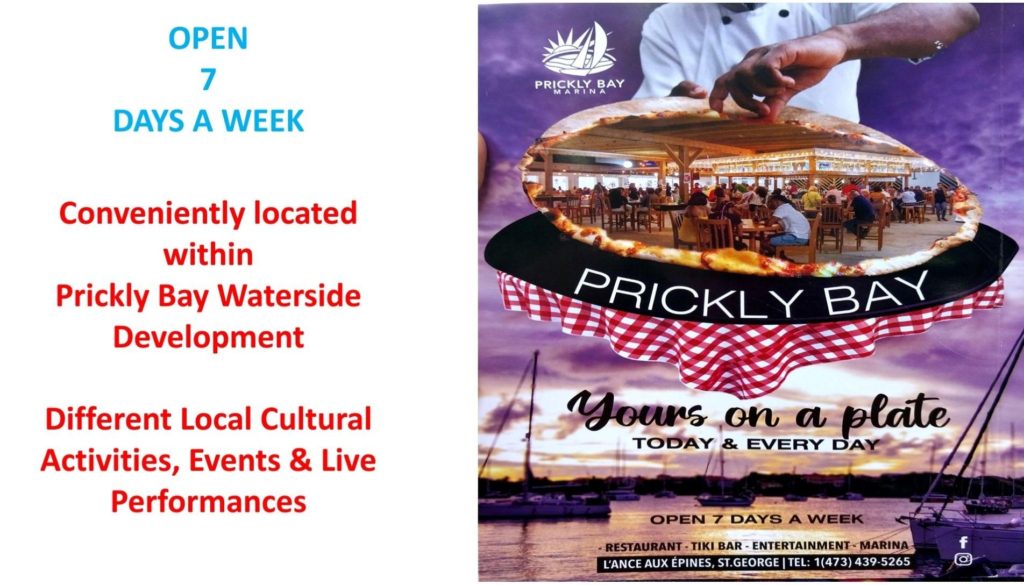 Your Future At Prickly Bay Waterside Awaits You!
The Waterside W.02 unit, which consists 2 Bedrooms with three full bathrooms priced at US$1,000,000, spans approximately 1533 SQ FT and comes with a monthly maintenance fee of US$812. Other 2 Bedroom units vary from US$580,000 to US$1,600,000. Whilst the units are being sold unfurnished, the existing top-tier furniture within them is complimentary.
Please Look at the Video below, representing Waterside W.01. This is a 2 BR Priced at USD $1,600,000. Please be sure to view the full description in the video.
Embark on Your Grenadian Journey
To explore the possibility of making Prickly Bay Waterside, Lance Aux Epines, Grenada your Caribbean haven, email [email protected] your two forms of picture identification and a banker's reference letter or Mortgage Prequalification Assessment letter/certificate. When received and confirmed you would then be contacted by Prickly Bay Waterside to schedule either a physical or virtual live viewing.
For more details reach out to us via [email protected]. Dive into Grenada's beauty and make Prickly Bay Waterside your island sanctuary.
Conclusion
Prickly Bay Waterside in Lance Aux Epines, Grenada, offers a unique blend of luxury, natural beauty, and cultural richness. For all who purchase, it's a chance to invest in a property in the Spice Isle that promises both personal and financial rewards. Don't miss this opportunity to enjoy all the wonders that Grenada has to offer.